Our family loves to create healthy, happy smiles for our patients. Drs. Bonita Dela Rama, Andrew Dela Rama, Marjorie Dela Rama, and Kamille Mercado provide gentle, patient-focused care, in a family-friendly setting. Along with our team members, we place our patients' needs and concerns at the forefront. We want to work with you, to form a partnership that improves your oral and overall health.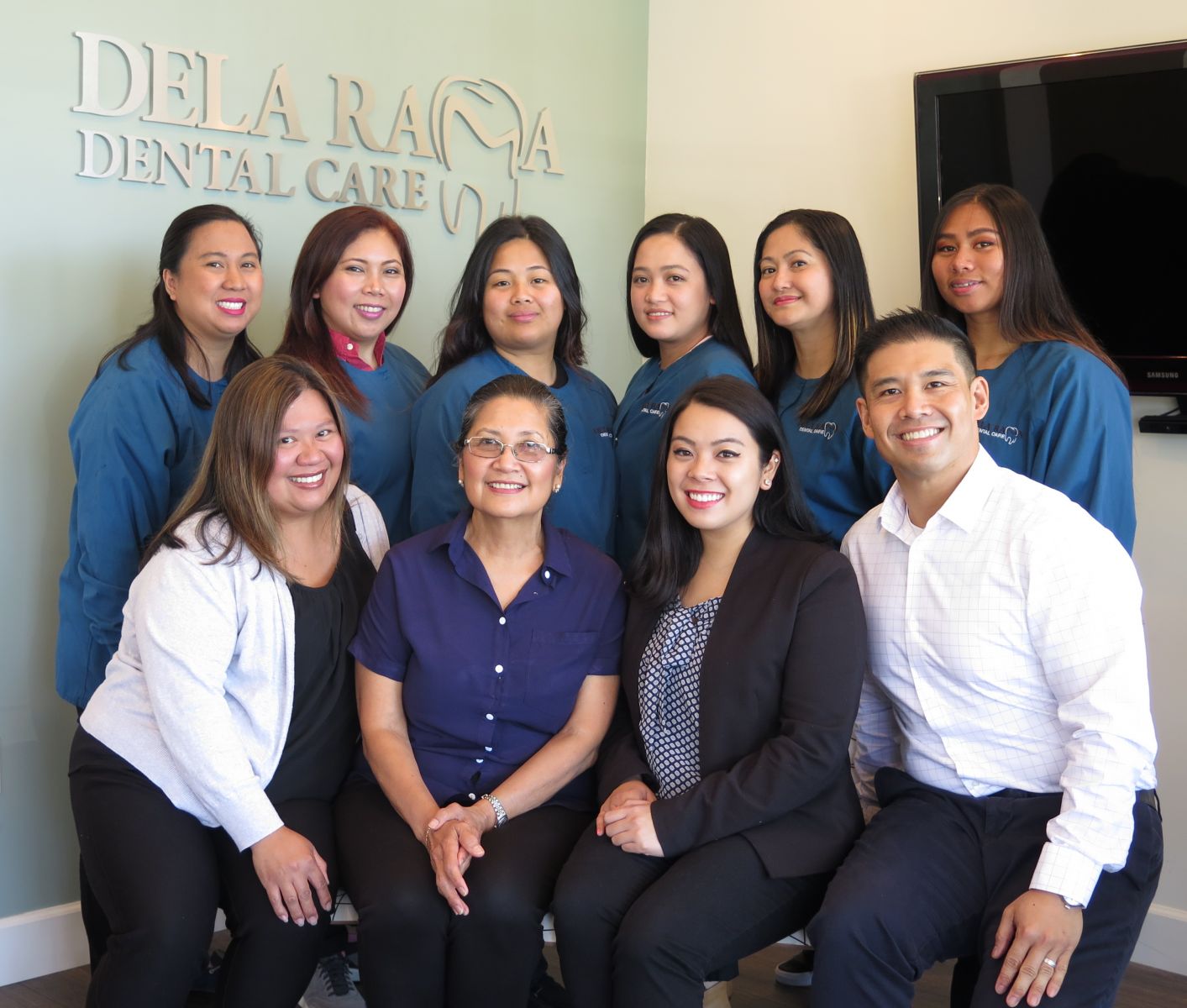 Everyone at Dela Rama Dental Care is a people person: we take time to get to know the folks in our care on an individual level. We promise you'll never be another number on a chart to any of us. We'll remember your name, details about your life, and your smile. We'll look forward to your visits as a chance to hear the latest news about your family, and to share stories and laughter.
Some of the care we offer includes:
Dental exams, cleanings, and fillings for all ages
Dentistry for Children, including care for children's dental emergencies
VELScope® oral cancer screening
Bonding, bridges, crowns, dentures, and dental implants
Root canals, extractions, and wisdom teeth
Cosmetic dentistry and teeth whitening
Orthodontics, including Invisalign® clear aligners, and Six Month Smiles® accelerated treatment with clear braces.
Our patients rave about us! Check out a few of our testimonials.
We offer consultations at our South San Francisco and Millbrae, CA dental offices. Please call to schedule yours today.
Our doctors and team at Dela Rama Dental Care look forward to welcoming you to our family. It will be our pleasure to help you attain and maintain a healthy, confident, and amazing smile!